Beer Tap Systems For Breweries
---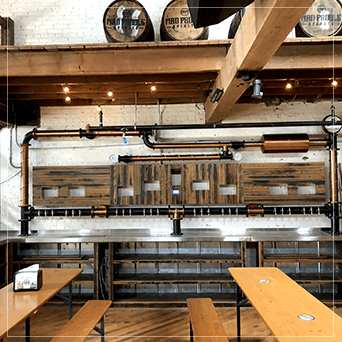 Brewmasters, Brewers, and Their Beer Tap Systems
It's not always easy to please the person who makes this industry function – the brewmaster. The brewmaster is responsible for all things related to making beer, including selecting ingredients. They the main people responsible for preparing beer mixtures, creating beer recipes, and overseeing the entire fermenting process. They are passionate about their business and have the highest standards when it comes to the beer tap systems used to make and pour their beer. We love this about them as we are just as passionate about making sure that their beer is poured to their high standards when it leaves their brewery.
Brewers, on the other hand, support the brewmasters and head brewers with anything they need. This title encompasses many different tasks. Generally, the brewer answers to the brewmaster, however there are rare instances where the brewer might report to someone different. Brewers have the ability to work in the brewhouse, the cellar, or the packing department.
Featured ProjectRendezvous Junction
Featured ProjectRendezvous Junction
The phenomenon of friends coming together (rendezvous) at a place (junction) to enjoy great-tasting beer was the inspiration behind their brand name.