Beer Tap Systems For Breweries
---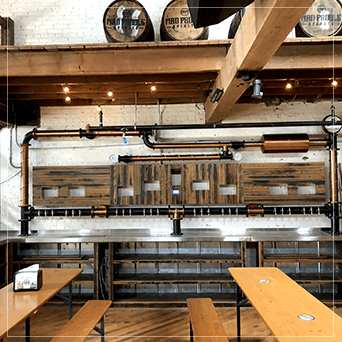 It's not always easy to please the person who makes this industry function – the brewmaster. They are passionate about their business and have the highest standards when it comes to the equipment used to make and pour their beer. We love this about them as we are just as passionate about making sure that their beer is poured to their high standards when it leaves their brewery.
We especially love it when the brewers themselves ask us to install draft beer equipment in their breweries. They Trust Us for the Perfect Pint, and to us, this is the ultimate compliment.
Featured ProjectRendezvous Junction
Featured ProjectRendezvous Junction
The phenomenon of friends coming together (rendezvous) at a place (junction) to enjoy great-tasting beer was the inspiration behind their brand name.