Oxford Beer Tap Installations, Repairs, and Services
---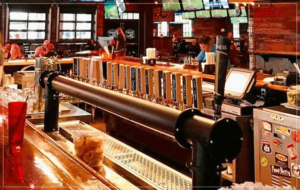 About Your Oxford Beer Tap Installers
As a leading sales and installation company in North Mississippi, A Head For Profits is your Oxford beer tap installer! We provide sales and installation services for new and upgraded draft beer and wine systems, including behind-the-bar equipment, walk-in coolers, and draft beer systems.
Your Full-Service Oxford MS Beer Line Cleaning & Repair
If you are experiencing problems with your Oxford draft beer system or want to increase profitability with smooth running lines offering quality draft beer, our team of experts can help.
Our Oxford Beer Line Cleaning Services:
New Equipment Installations
Event Management
Beer Taps Repair and Maintenance
Draft Line Cleaning (Beer Taps, Wine on Tap, and Nitro)
Staff Training
Service Calls
Preventative Maintenance
We're glad you found us.
You may have found our website by asking Google to locate "Beer taps Oxford" or "Beer Line Cleaning Oxford". Perhaps you are researching our company after being directly referred by one of the many satisfied customers we've served with during the installation of a draft beer tower. However you found us – We are here to help.
Our North Mississippi Team is Ready to Hear From You
If you need draft beer systems repair in Oxford, contact us at 1-855-502-7936 or submit a service call. We look forward to meeting you and earning your business with our expertise, integrity, loyalty, and craftsmanship.