Powder Coated Beer Towers
---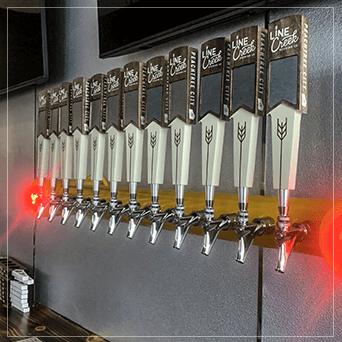 Historically, draft beer was treated very casually by the wholesale and retail communities. With the insurgence of Craft Beer into the market, the demand by the consumer to improve serving quality has increased dramatically.
Powder Coated Beer Systems and Towers are becoming extremely popular due to the high-quality finishes as well as the superior durability. They are created by applying dry powder to a metal finish through an electrostatic process which is then cured with heat.
The great thing about these types of towers is that you can create exactly the design that you envision for your bar in the color and design that you are hoping for.
Featured ProjectNectar Farm
Featured ProjectNectar Farm Kitchen
One of the largest, most well-known hospitality groups in the Hilton Head area came to us with a totally new concept called Nectar Farm Kitchen.