Our Story: For The Love For Draft Beers
---
A Head For Profits came to the market with a plan to ensure that draft beer was being served to the brewer's expectations. We often found that retailers weren't managing the cleanliness of their draft beer equipment well, and when you serve draft beer from dirty lines and equipment it will create an off-tasting draft beer. At the same time customers were trying a draft beer and their expectations weren't met, so they would switch to a different product (mostly bottled beer). Draft beer is one of the most profitable items in a bar, so not selling a perfect draft beer because of quality lessens the profits at our customers.
We currently clean draft beer lines regularly in 10 Southern states with a team of experts in the field of draft beer. Our team has Cicerone Server Level certifications, and we foster continuing education for them with in-house Key Performance Indicator training and testing. Our team of professionals will always also train bar owners and key staff about the best practices on serving draft beer, repair and maintenance issues, perfect pouring conditions, beer clean glasses, and general knowledge about draft beer.
Our mission is to promote draft beer sales and service to meet the brew master's standards. When managed correctly, draft beer will always be a better product, more profitable, and an eco-friendly product as well.
Key Milestones
Historically, draft beer was treated very casually by the wholesale and retail communities. With the insurgence of Craft Beer into the market, the demand by the consumer to improve serving quality has increased dramatically.
However, this industry didn't have the capability to manage draft beer service standards necessary to ensure its quality.
We saw the opportunity to manage the service side of the draft beer industry for all companies involved – the Brewer, the Wholesaler, and Bar/Restaurant Owner in 2011.
We clean and service over
195,000
lines per month
We began our company in Nashville with one distributor cleaning 500 draft beer lines a month in bars and restaurants. We are now cleaning 100% of the draft beer line in the Nashville market, and we have grown into multiple states throughout the United States.
We now have a portfolio of over 75 wholesalers and their brewers, for which we clean draft beer lines. AHFP cleans and services over 195,000 lines per month.
As a company, we recently broke the "15 million lines cleaned" milestone. We are providing regular service now for over 37,000 restaurants.
Installing on average over
500 draft beer systems
In the US yearly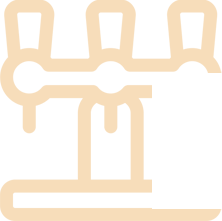 Installing on average over
500 draft beer systems
In the US yearly
We've grown in our sales and installation department as well. We are now installing, on average, over 500 draft beer systems in the US yearly. We have partner relationships with the nation's largest wholesalers and some of the nation's largest restaurant groups.
Recently, we opened a new office on the West Coast as we continue our growth.
Management Team
Our management team has the Industry Experience, Technical Knowledge, and Corporate Infrastructure to scale our business into new markets. They bring varying perspectives, skills, and knowledge and contribute significantly to the overall success of A Head Of Profits.

MARK RUBENSTEIN
Chief Executive Officer


MARK DAVIS
President/Chief Financial Officer

RICK AUTERY
Vice President Of Operation


BILL HARDIN
Vice President of Sales

JEFF WALTON
Director of Training & Development


KAT DAVIS
Director of Customer Relations


CRAIG FOSTER
Vice President of Technology


YUSNIEL FERNANDEZ
Director of Business Operations
JEFF BRYANT
Director of Sales and Installation Management


NICK SMITH
Director of Service Management
Our Awards
E360
(Entrepreneur Magazine)
---
Next Awards
(Nashville Entrepreneur & Chamber of Commerce)
---
Awarded by
Micro-Matic as Largest Wholesale Purchaser in the U.S. for the Company
---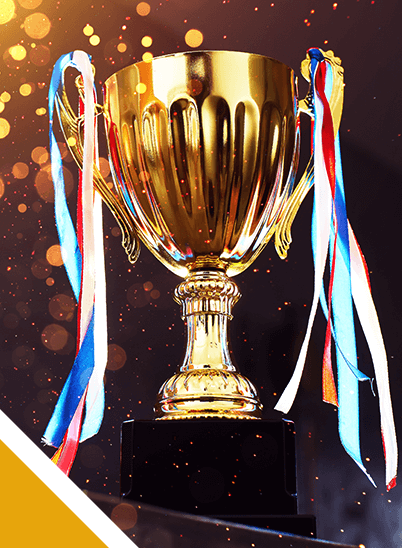 Our Certifications
Cicerone Server Certifications
Certified Installers through Micro-Matic and other major brands
AHFP Key Performance Indicators (KPIs) Training Certifications for Draft Quality Technicians & Installers
Certified AB/InBev and Miller Coors Service Provider
NBWA Certified Distributor Against Human Trafficking Awareness.
Associations & Memberships